Thank you for your interest in working with financialgazer.com
LET'S HELP BUILD YOUR BLOG.
We appreciate the time and effort you put into doing business with us. Financial Gazer is a site founded in 2021 that focuses on Personal Finance, Business, Loans, Insurance, Forex trading, Stock market, Cryptocurrency, Make Money Niches, etc
Since our inception, we have worked with hundreds of well-known businesses, and our primary goal has been to provide our clients with high-quality outcomes.
We welcome companies from all around the globe who want greater exposure for their goods and services by using our services to attract high traffic for their Businesses.
Advertisement Display
Our display advertising successfully exposes your company since it appears in crucial locations on big websites related to your Niche.
We accept the banner ad formats listed below.
Leaderboard banner: 728×90
Billboard banner: 970×250
Medium Rectangle banner: 300×250
Mobile Leaderboard banner: 300×50
Sponsored Post or Paid Article Submission
Our sponsored blogs and paid articles are far more effective. As a sponsored post, your content will be prioritized with the following features:
Highlighted on the homepage and in the category of featured posts.
It's possible that we'll incorporate it in our newsletter.
Include up to three do-follow links in the article.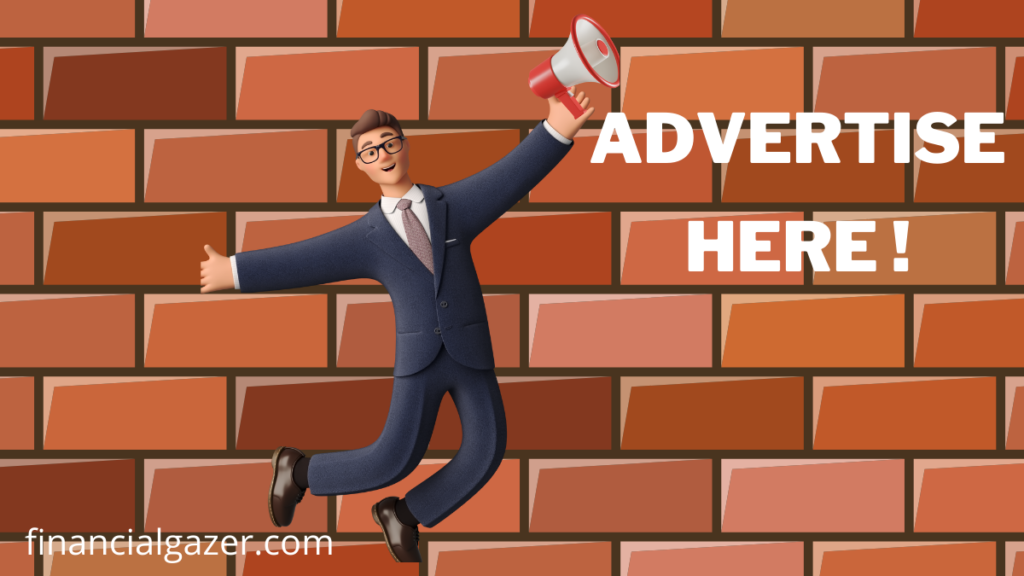 How to Submit Your Sponsored Post
Kindly follow the instructions listed below when submitting your sponsored content.
All articles must be longer than 1000 words.
The article must be unique and not accessible anywhere on the internet.
You must have the right to use all the assets, including photographs, video clips, and text.
All articles must be connected to our niches. Financial Gazer is a site dedicated to themes such as Personal Finance, Business, Loans, Insurance, Forex Trading, Stock Market, how to Make Money, and many other Niches.
Breakdown & Service Pricing:
TYPE OF SERVICE
NICHE
PACKAGES
COST
Blog Content Writing
Any Niche
Product reviews (0-1000 Words) $60

Informational articles (2000-3000 words): $120

Ultimate how-to guides (3000- 4000 Words)
$120 -180

$60-$180
Keyword Research
Any Niche
One Title
$20
Paid Guest Posting on High DA Websites from 30 DA – 90 DA
Any Niche
One Article not less than 1000 words
$150 – $300
Site DA Building Via Backlinks
Any Niche
Contextual links, social Bookmark, Profile Backlink, etc
Price From $200
Blog Management
Any Niche
5 posts Weekly of Article Writing, Keyword Research, SEO Optimisation, uploading Images, Plagiarism check, and Traffic Generation via organic traffic. Client briefing etc
$1,500 Monthly
WordPress Website development
Any Niche
Starter Pack
A basic and minimalist brochure website ideal for startups or enterprises. 1 to 3 pages are typical.
What u Get
Optimized for SEO.
Lightning fast load times.
Designed to convert.
Write us fo other Packages Price
$500 – $5,000
WordPress Site Speed Optimisation
Lightning fast load times
$100
Blog Article Link Insertion
Any Niche
High DA Websites from 30 DA – 90 DA
$50 – $150
Services & Pricing
Conditions of Use
By submitting your post, you grant Financial Gazer or the site where your item will be submitted for Guest Posting permission to use your piece, including images, text, and video clips, without compensation.
We have the discretion to remove or delete any sponsored articles or materials that may be deceptive or unsuitable for our users.
For inquiries, feel free to reach us.
Email address: [email protected]